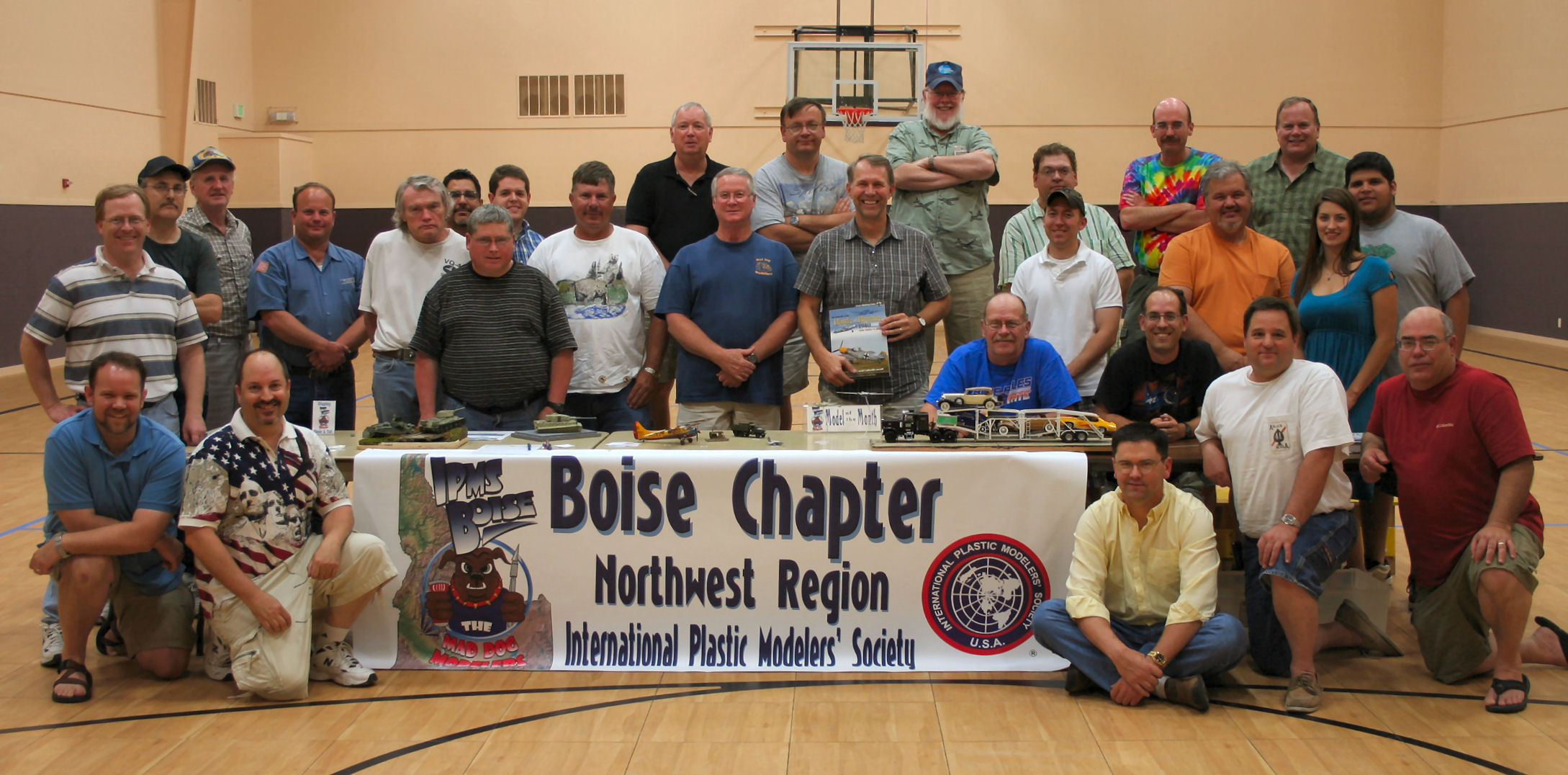 Mad Dog Modelers
We're a group of motivated model maniacs with interests that span the spectrum of scale modeling. IPMS Boise is a chartered chapter in Region 7 of IPMS USA. Our objective is to foster partnership in modeling activities.

Want to see photos from our last meeting?

Click here to enter gallery.
Congratulations to everyone who participated in the 2014 IPMS National Convention. Photo galleries of the event have been posted by IPMS USA (gallery) and IPMS Silicon Valley (gallery).
Here are more gallery links by fellow modeler Phil Peterson.
Cybermodeler founder Michael Benolkin posted galleries of the vendor rooms and contest room.

Our Club What, Where, and When
This club is open to all regardless of modeling interest or skill and strives to improve the abilities of all. We currently have approximately 50 members in our club. These members come from several cities in southwestern Idaho and eastern Oregon. Our meetings are held at the Foothills Christian Church on the third Saturday of each month from 6:00 P.M. to 8:00 P.M. Click for directions.